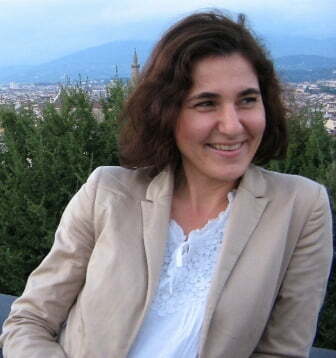 Well, the journey has come to an end. I have read this great book. Now I am standing here with its footprints left all over my soul. Because, it was so important to me. The book has come into my life just in the right moment – Of course.
As raising my two kids in a way that they have their soul pure and big for all the great truths of life, and that Love is the basis of our existance and the essence of each being and each thing we do, I was wondering: Am I wrong, why don't I notice other people and parents being like me, so much caring about so many things around their children …?
As I see it, parenthood is an wonderful opportunity to grow. To find out so much more about yourself and the mystery of life. Through your child you have a precious chance to see the world with new eyes.
Paul has confirmed me through this lovely story that I am not wrong. Moreover, I am not lonely out there. So, in gratitude for this gift, I can only say that this book was not only a good one, but the strong one – an important one. Because, it shows us the right direction. It is a guide today – in our not so simple lives.
Jasna Đogić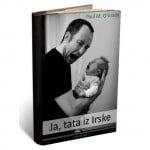 I eto, putovanje je došlo svojemu kraju. Knjiga je pročitana. I eto me gdje sada ovdje stojim, s otiscima ove knjige posvuda po mojoj duši. Jer, bila mi je zaista bitna. Ona je ušla u moj život baš u pravom trenutku.
Naravno.
Odgajajući svoje dvoje djece na način da im duša bude čista i dovoljno velika da primi sve velike životne istine, i da je Ljubav sama osnova našeg postojanja i sama bit svakog živog bića i svake stvari koju činimo, uvijek sam se pitala: Jesam li u krivu, zašto ne primjećujem i druge ljude i roditelje da su poput mene, da su toliko pažljivi i brižni oko djece i svih onih stvari oko djece koje činim …..?
Onako kako ja to doživljavam, roditeljstvo je divna prilika za rast . Za saznati više o sebi i svim onim tajnama života. Za naučiti biti životu zahvalan svaki dan. Kroz svoje dijete dobivamo dragocjenu priliku da vidimo svijet kroz jedne nove oči.
Paul mi je potvrdio sa ovom sjajnom pričom da nisam u krivu. Štoviše, nisam sama. I tako, bivajući zahvalna za ovaj poklon, mogu samo reći da je ova knjiga ne samo dobra, nego je i snažna. Važna. Jer nam pokazuje ispravan smjer kretanja. Jer je putokaz u našim današnjim – i ne baš tako jednostavnim životima.
Jasna Đogić