Life design coaching is a type of coaching developed by Paul as a coach and qualified architect which incorporates key elements from Paul's training and experience in both disciplines. I also use tools and strategies from Choice Theory, Reality Therapy, Lead Management, my business and personal experience.
The life design coaching process is undertaken within the structure of professional coaching practice. Unique in life design coaching are elements of the architectural design process, namely that both client and coach come to a clearer understanding of the life context, challenges and solutions through a process of visualization, drawing and mind mapping.
This process creates a wider perspective and more tangible discussions from which the client can explore and develop between modules.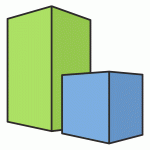 Below are some of the key areas that differentiate LDC from traditional Life Coaching.
Is a strategic coaching methodology used to create a higher functioning life in the long term rather than necessarily solving immediate* challenges.
Uses methodology from the architectural design process to create a congruent process for building a better and more successful life.
Uses large scale strategic drawing to better understand how different life and work elements relate to each other, and how our values, needs and beliefs create and affect our experience.
Has a higher intensity of questioning and feedback from your coach as is the case within a business, project or architectural design process.
* In LDC the process is directed away from immediate challenges to give the client a wider perspective to better create an overall plan for improving their life in a long term and more sustainable way. With a clear "Life Design" many of the day to day problems resolve as internal conflict has been removed and a clear life goal and methodology on how to get there have been set.
Your Life Design Course
Each module lasts 4 hours with the client choosing an additional "homework" task each module.
   Module 1 – Present life design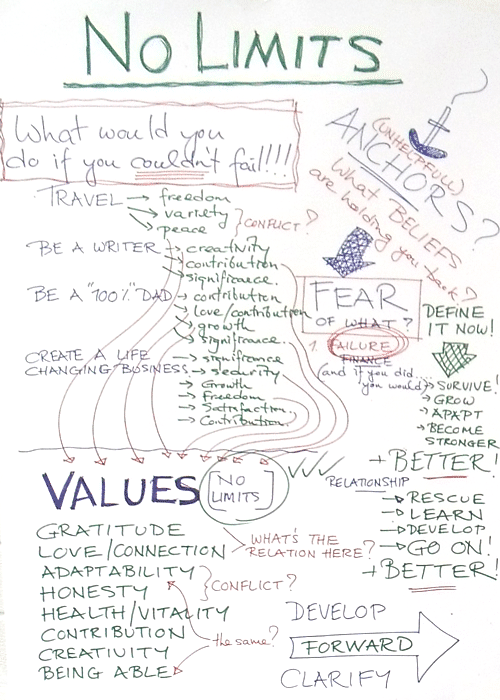 Goal setting
Needs  analysis
Your belief structures
Patterns for failure & success
Chain reactions
Pattern interrupts
Review
Action plan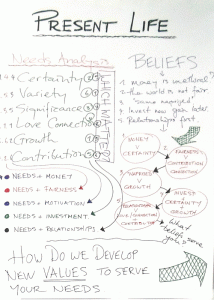 Module 2 – Life without limits
Goal setting
No limits design
Anchors
Needs alignment
Temporal displacement challenges
Long term goals & high value moments
Review
Action plan
Goal setting
New needs alignment
Limiting beliefs awareness
Soft spots for success
Convergence process
Provisional new life design
Review
Action plan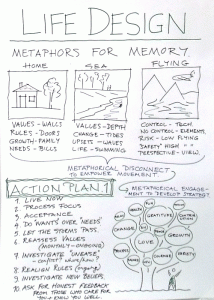 Module 4: New life design & implementation
Goal setting
New life design core beliefs
Redesign for reality
Metaphors as anchors
Preparation for growth
Preparation for contribution
Review
Action plan