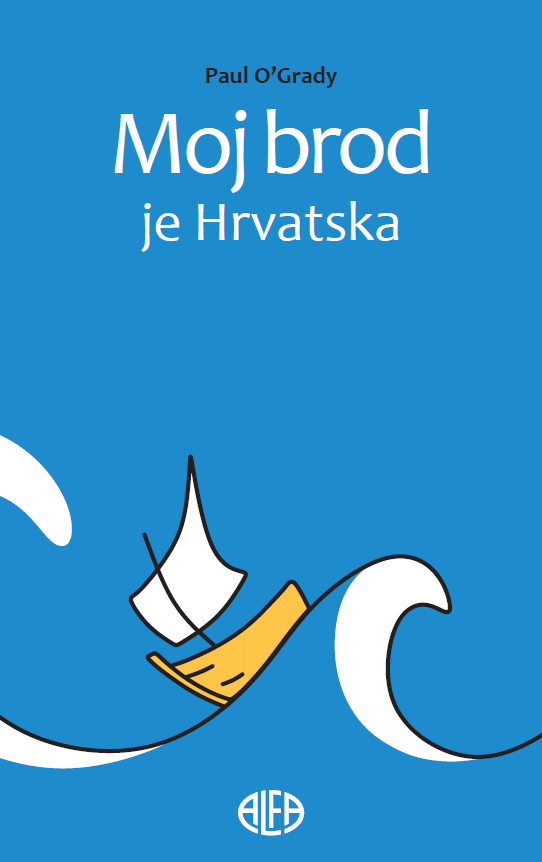 "Moj brod je Hrvatska" (Alfa 2018) was inspired by wanting to add a different and positive perspective on the conversation about Croatia, whether it is a place to leave and whether there might in fact be something here worth staying for. Below is part of the foreword by the inspirational Croatian writer Bojana Meandžija, who shares in the belief that our young people need our positivity to create a brighter future for us all.
Nakladnik: Alfa d.d. Zagreb, 2018
Jesik: Hrvatski
Urednica: Anita Benčec Nikolovski
Prijevod:
Aleksandra Vujatović
Lena Puhar O'Grady
ISBN: 978-953-316-563-9
(…) Moj brod je Hrvatska nije knjiga za svakoga. Ova je knjiga za ljude koji žele uhvatiti
povoljan vjetar, ova je knjiga za ljude koji ponosno zajedno s Paulom dižu njegovo omiljeno
hrvatsko pivo na zdravicu, a ujedno znaju kakvu veličinu to ime nosi. Ovo je knjiga za
sve mlade koji žele sa svojih ramena otresti sav teret koji im je nametnut nekim prošlim
i davnim pričama te krenuti putevima na kojima nema predrasuda, apatije, inata, kao ni
mjesta za bilo što osim za ljubav i nadu. A upravo su ljubav i nada glavna tema ove knjige!
Čak i nama koji smo pomalo digli ruke od svega autorove riječi pružaju šansu da preuzmemo
odgovornost za sve što prenosimo mladim ljudima koji koračaju ispred nas, a mi kao da ih
pokušavamo sustići te pokazati da nisu u pravu – rušeći im svaku nadu.
Moj brod je Hrvatska je podsjetnik na sve ono što smo zaboravili i zaboravljamo, na sve ono
što uopće ne primjećujemo. Ova je knjiga putokaz svima nama da uhvatimo povoljan vjetar
i razvijemo jedra te osvijestimo da je pokrivač koji imamo najtopliji pokrivač.
"Isplati li se sve to?" – prosudite sami! Ja sam nakon ove knjige ugasila svoju noćnu lampicu,
nasmiješila se, duboko udahnula i rekla: hvala ti, Paul!
Bojana Meandžija
književnica